Methodology
Prepare. Divided into different sections, our Virtual Programming begins by getting students familiar with the topic. The prep activities provide the basic knowledge you need and get you in the right mindset for the following activities. These include watching documentaries, reading articles, visiting websites and more.
Learn. Once you are familiar with the topic you will learn first hand from Walking Tree Travel's in-country partners and friends. WTT's resources will help you get a local's perspective on each topic. These activities may include virtual tours, academic lectures with professionals on the ground, interviews and more.
Do. Now that you've learned everything you need to know, it's time to put that knowledge in action. To finish off each section you will complete a hands-on activity. These include workshops, data collection, research projects, conducting interviews, etc.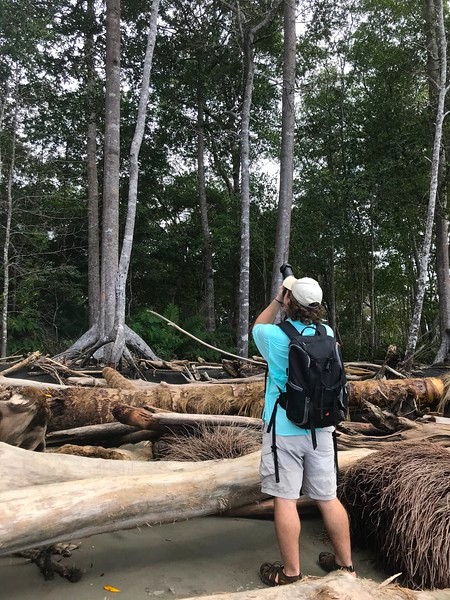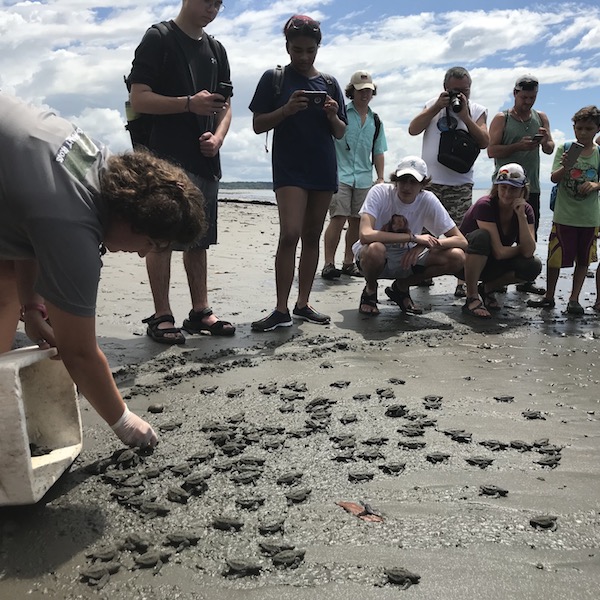 Reserva Playa Tortuga RPT
Costa Rica. Reserva Playa Tortuga is a non-profit biological research and education center formed in 2009 by community members and Costa Rican scientists. RPT aims to contribute to the fields of biological research and science-based conservation management as well as fomenting a culture of environmental conservation in the areas influenced by the National Wetlands of the Térraba-Sierpe basin.
The main focuses of RPT over the past eight years have been to gain an understanding of the current state of key coastal environmental resources and to identify stakeholders in the coastal zone who are influenced by the Térraba-Sierpe wetlands.
RPT is committed to developing and implementing community-based real-world projects and conservation management solutions, using the best research science and conservation management practices.
Walking Tree Travel has been a partner of RPT since 2017. To date, the partnership has yielded 170 volunteers and over 250 hours of critical conservation work. Past projects have included wildlife surveys, trail camera installations, turtle hatchery maintenance work, beach clean ups and more.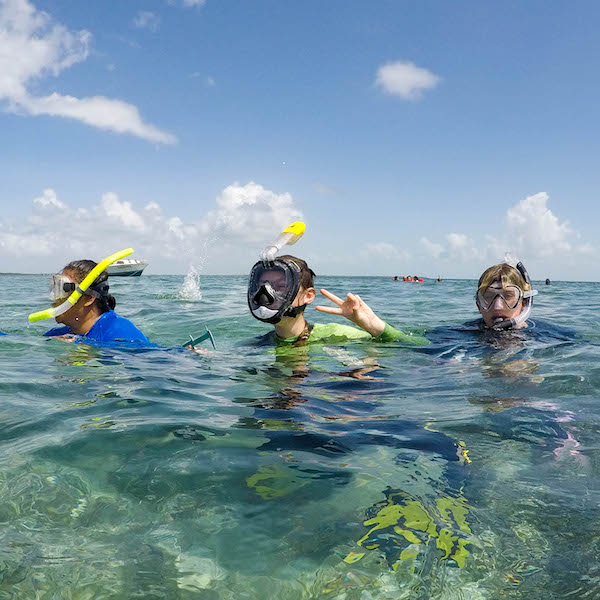 ECOMAR
Belize. The Environmental Conservation Organization (ECO) is a charitable company founded in Belize in 1995 whose objectives include promoting increased environmental awareness, sustainable development of the country's natural resources and stewardship of cultural and natural resources by the people of Belize through the publication and distribution of educational information and outreach programs.
ECOMAR conducts outreach programs and workshops in conjunction with government departments, non-government organizations and the general public in efforts to create an awareness on why a particular behavior degrades an environment and to show through practical research how changes can halt further negative impact and promote revitalization. It also looks to establish communication media for those involved in conservation, education, research or sustainable development.
Walking Tree Travel has worked with ECO MAR since 2016. Since then, the partnership has resulted in collaborative efforts from 154 volunteers and over 150 hours spent on data collection and dissemination. Past projects involved shallow water transect surveys for Queen Conch, manatees, dolphins and various commercial fish species.
La Selva Biological Station
Costa Rica. La Selva Research Station offers 1,600 hectares of well-preserved old-growth and recovering wet lowland tropical forest. The 4 to 6km wide corridor connecting La Selva at 35m above sea level to the Barva Volcano at 2,906m is one of the best-preserved elevational gradients in the tropics.
La Selva sits within a complex biological, socioeconomic and political landscape that has been significantly transformed over the last 40 years by an expanding agricultural frontier, burgeoning human population and accompanying major infrastructure. Protected areas, such as La Selva, provide a rich opportunity for studying how natural ecosystems respond to a broader landscape matrix of human uses.
While La Selva has some of the longest running ecological data sets in the tropics, spanning over 40 years, Walking Tree Travel's relationship with them is the newest among conservation partners. Long-term research of terrestrial and aquatic ecosystems has generated data on nutrient cycling, plant and animal demography, community interactions and their responses to a changing climate. In the two travel seasons of collaboration thus far, WTT's groups have dedicated their time mostly to collecting water samples, surveying wildlife and reforestation efforts.